Alberta researcher wins award for salt-coated mask innovation | CBC News
An interesting read about salt masks and COVID-19! It speaks about a new mask that uses salt ingredients in the mask to fight against the virus! You learn something new everyday!
Wednesday, October 30, 2019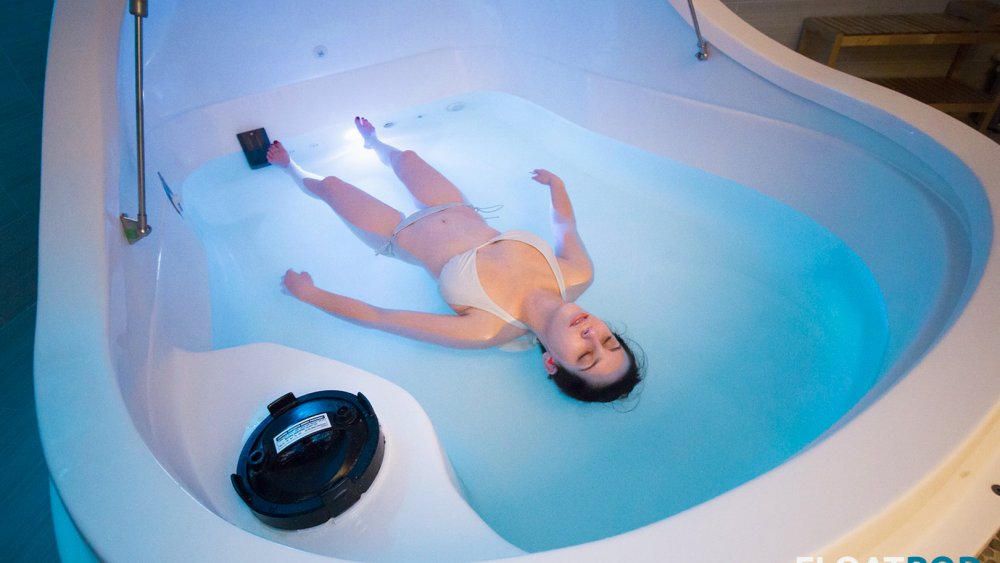 15 Facts About Floating
What is float therapy and how does it work? While our FAQ page answers a lot more of the specific questions about the process at I-Float, these are some rapid fire questions we get asked a lot.
FLOATING IS WEIGHTLESS
Each pod is filled with 200 gallons of water and 1000 pounds of Epsom salt. This solution allows the body to relax and float without effort. It's like being at the Dead Sea without leaving the city.
TRIPLE PURIFIED CRYSTAL-CLEAR WATER
Water quality is important, and we insure we filter each pod 3-4x before and after each float through a sophisticated filtration system with UVA lights as well as disinfectant that is naturally used in our daily lives. We keep the environment free of toxic chemicals.
FLOATING IS SAFE
Floating is a natural and clean way to renew, revive and reclaim your being. Our water is so buoyant you float no matter of body type, body composition, even if you fall asleep, which happens often in such a relaxed state!
FLOATING IS GOOD FOR YOU
Research shows that floating has incredible physical, mental, and emotional benefits. People float to relieve stress, recover from injuries, fight addiction, eliminate chronic pain, lower blood pressure and much more that is continuously being unveiled.
FLOATING IS NOT NEW
Modern floating has been around for 40 years and is backed by clinical research. People have been floating for thousands of years in locations around the world like the Dead Sea.
OUR ROOMS ARE PRIVATE
Our rooms are equipped with a shower and our customer privacy is a priority. You have access to your own private shower and pod.
FLOAT IN DARKNESS (OR NOT)
Our rooms are designed for total comfort and control. Float in the dark with the lights off or manage your comfort level by leaving the lights on or the pod door open.
SOUNDPROOF ENVIRONMENT (QUIET ROOMS)
Our unique location offers a quiet experience with sound-proof walls and it is built with organic drywall -soaked in magnesium -environmentally friendly with no carcinogens, which is safe and green to allow natural oxygen to occur.
FLOATING IS GOOD FOR YOUR SKIN
Epsom salt naturally smoothens and softens your skin.
OUR PODS ARE BIG
Our pods are tested and designed to hold any weight and is tall enough for the taller customers and athletes.
PERFECT WATER TEMPERATURE
The water is heated to skin temperature-between 93.5 and 95F. This means you lose track of where you body ends and the water and air begins to allow perfect relaxation.
ENHANCE CREATIVITY
Artist, musicians, writers, from around the world use floating as a tool to enhance their creativity and flow.
YOUR MIND IS FREE
Without distraction- your mind is free to renew, refresh, reclaim, and revive and your physical body gets to rest, de-stress, and heal.
SAFE TO FLOAT WHILE PREGNANT
Not only is it safe to float while pregnant, but it's encouraged! Floating allows you to escape the added stress on your joints and unload the weight of pregnancy.
JUST BRING YOURSELF
We take care of everything, towels, soaps, shampoos, ear plugs, blow dryer, and you can sit and sip on a hot tea after you float!
Join Our Newsletter Today To Get The Latest News About Floating And Wellness